UEGW Congress 14.10.2023 – 17.10.2023
We will keep you updated with MEDtalks, abstracts, and articles from October 14th while covering UEGW.
Go to page
Read the latest magazine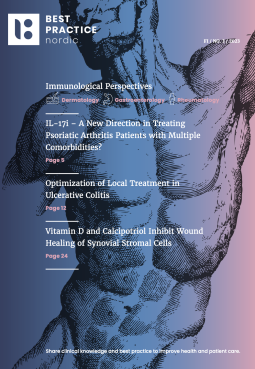 Dermatology, Gastroenterology, Rheumatology • Nr. 3 • 2023
IL-171 – A New Direction in Treating Psoriatic Arthritis Patients with Multiple Comorbidities?
Optimization of Local Treatment in Ulcerative Colitis
Vitamin D and Calcipotriol Inhibit Wound Healing of Synovial Stromal Cell
Get access
We cover the most interesting news from the ECCO Congress through abstracts, online articles and MEDtalk videos from experts and specialists worldwide.
See more here