We cover the most interesting news from the ECCO Congress through abstracts, online articles and MEDtalk videos from experts and specialists worldwide.
See more here
Read the latest magazine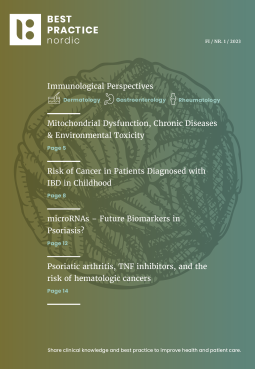 Dermatology, Gastroenterology, Rheumatology • Nr. 01 • 2023
Mitochondrial Dysfunction and Chronic Diseases
Risk of Cancer in Patients Diagnosed with IBD in Childhood
Uncovering the Immune Cellular Phenotypes of Psoriatic Arthritis
microRNAs – Future Biomarkers in Psoriasis?
Get access