Latest MEDtalk from WCLC2020
Don't miss out on the latest news and findings within the field of hematology
Register and receive the newest articles, MEDtalk videos and magazines directly in your email.
Latest abstract from WCLC2020
Got an idea for an article?
Article ideas or story inputs -Send your proposal to our editor.
Order the BestPractice Nordic magazine directly to your address for free.
Register and update you profile here.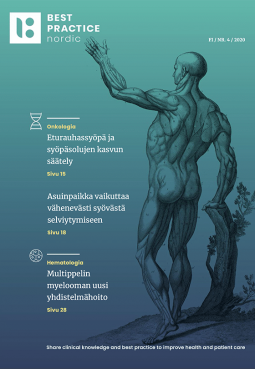 Onkologia / Hematologia • Nr. 4 • 2020
Eturauhassyöpä
Syövästä selviytyminen
Multippeli myeloma
Get access